Let's make sure the bottom plate that the razor blade rests on isn't upside down, if it is, the razor won't cut at all.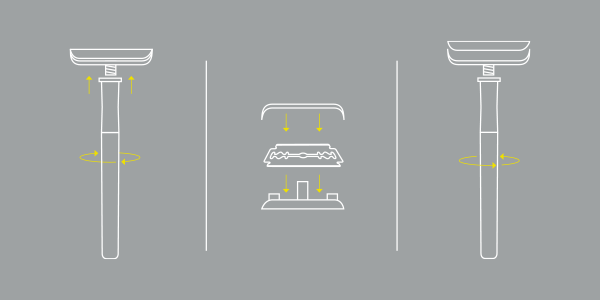 Hold the razor head with one hand and twist handle counter clockwise. Remove the bottom plate from razor head.
Drop blade onto pegs of head and place the bottom plate back over the blade.
Hold the top and bottom of head with your thumb and index finger, insert handle back into head and twist clockwise.