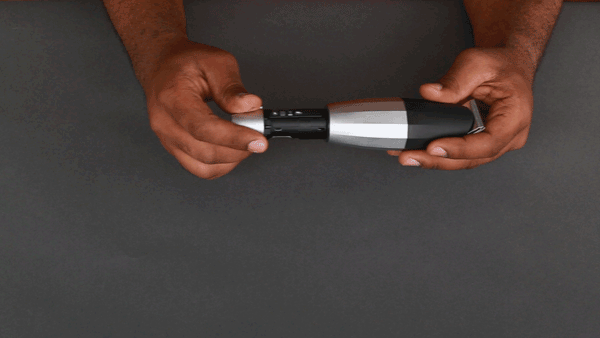 BEFORE YOU BEGIN
Your Bevel Trimmer comes with approximately 2 hours of battery life.  Before turning it on, remove the sticker covering the battery contacts.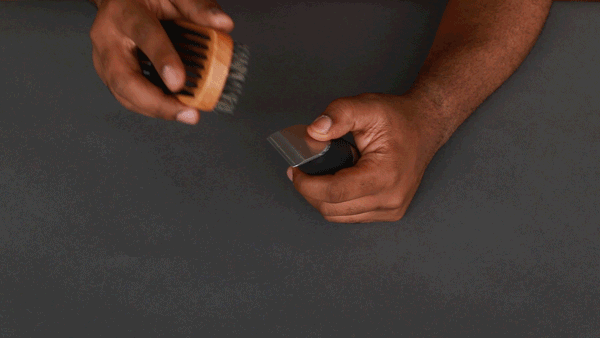 KEEP YOUR BLADE CLEAN
Bevel blades repel buildup and can simply be wiped clean with a damp cloth. When using your own brush to clean the blade, place your thumb firmly at the base of the blade to ensure the snap-on/snap-off blade stays in place.  A small brush is included with your trimmer and recommended for cleaning.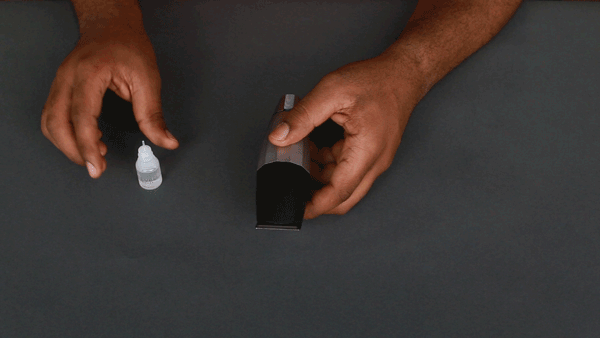 KEEP YOUR BLADE OILED
Blades must be lubricated on a regular basis to ensure optimal performance and longevity.  To oil, turn on the trimmer and add two drops of oil on the teeth of the moving blade and let it run for 15 seconds. Oil on a weekly basis, or every few haircuts.  Under heavy use (eg in barbershops), the trimmer may need to be oiled more frequently.