Placing your shipments on HOLD causes your shipments to stop permanently. You can always resume your shipments by purchasing the subscription through checkout again.
Instructions:
To set up your hold, or to resume your shipments, just log into your Account Console with the original email you used for the order. If you don't remember your password, just click on the "forgot password" link and we'll send you a new one right away.
Once logged in, click the

Account Icon

shown below at the top right corner of the page.

Then select the

Subscriptions

tab a click on the

Hold a shipment

link.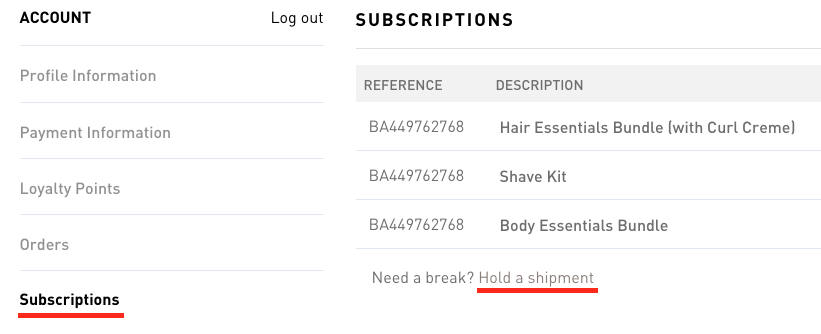 If you have multiple subscriptions there will be a drop down menu to select which one you would like to place on hold. If you have multiple subscriptions you would like to stop, you will need to place each one on hold individually.
***Please note***
If you have a legacy subscription plan with installment payments, any balance left on your most recent shipment will be charged upon cancellation.