Maybe you shave less, are taking a break from shaving, or will be out of the country.  Whatever the reason, we've got you covered.  Here's how you can pause your shipments when you need a break.  
Visit your account and click "pause next shipment" in the lower left column and you'll get this: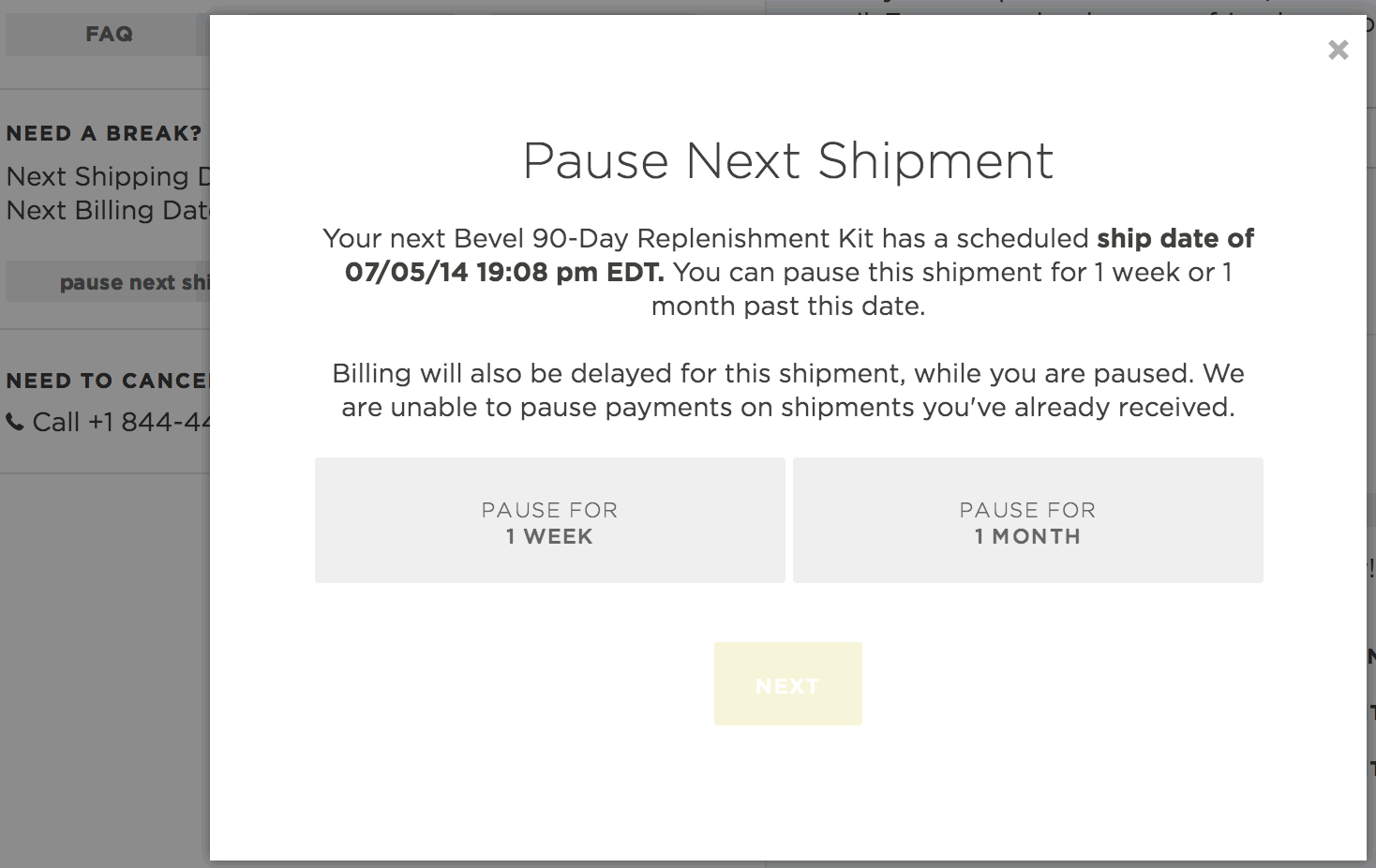 Now choose a 1 WEEK or 1 MONTH (our maximum) pause period.  Then click "PAUSE SHIPMENT" and we'll take it from there. 
Note:  If you have payments remaining on a 3-month bundle, you will continue being billed for that supply. If payments for this supply become past due (unpaid beyond their due date), you will not be able to pause your account until your payments are caught up.
Once you pause, billing and shipping will be delayed for the pause duration you select.

Need to UNPAUSE?  Shoot an email to support@getbevel.com to resume shipments.