As of June 1, 2017, Placing your shipments on HOLD causes your shipments to stop permanently.  You can always RESUME shipments later by logging into your account.  So if you just need more time before your next shipment, set up a hold and resume later, whenever you're ready.  Once you resume, you'll receive your replenishment within 3-7 business days.
To set up your hold, or to resume your shipments, just log into your Account Console and click on the Subscription tab.
If you don't remember your password, just click on the "forgot password" link and we'll send you a new one right away.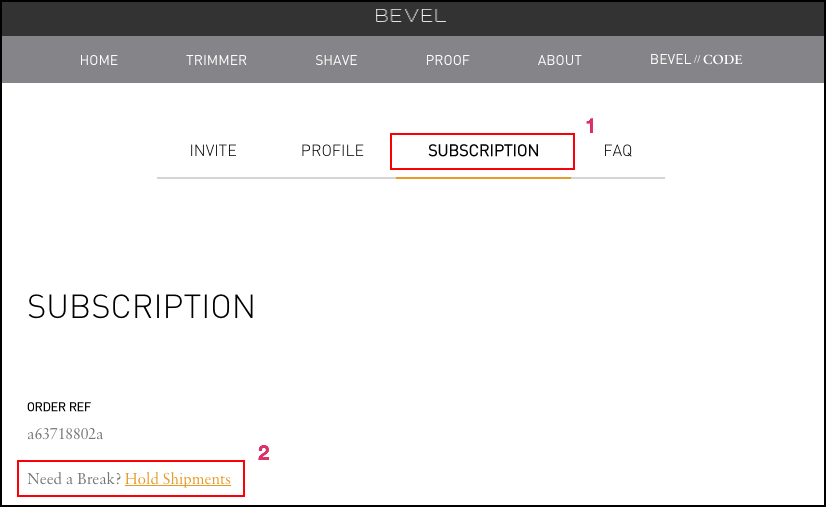 ***Please note***
If you signed up before (9/1/17) on our old Shave Plan and there is a balance left on your account, it will be charged upon cancelation. Please see our legacy Shave Plan policy here.